BEST LENSES
POLARIZED LENSES
Sandstorm Sunglasses
OPEN SHOP
VIEW MORE
1/3
BESTSELLER
AVIATOR LENSES
Iceberg Sunglasses
OPEN SHOP
VIEW MORE
2/3
IMPRESSIONS
GREAT ACCESSORIES
Forest Eyes Sunglasses
OPEN SHOP
VIEW MORE
3/3
There are many variations of passages of lorem.
CBD 1000MG
 is nature's way of bringing balance to your life. Our PREMIUM line can be utilized to enhance your body & mind and ensure you reach your level of optimal health. The aromatic fragrance of this CBD blend enhances your experience. Our Blend contains Terpenes and Flavonoids which allows for an enhanced treatment your health is seeking.
Full Spectrum Phytocannabinoid
80% CBD Purity
Non-GMO & Organic
100% AMERICAN GROWN
Supercritical CO2 Extraction
Non-Psychoactive
No pesticides, herbicides, solvents or chemical fertilizers
Laboratory tested to ensure safety and potency
Cannabica is your go to source for high-concentrate CBD for aiding you reach optimal health.
Select your Individualized strength
: When selecting a potency Choose from our signature blends of  300MG, 600MG, 1000MG, 1500MG & 3000MG depending on your desired expectations.
Best glasses
Collection of 2018.
But I must explain to you how all this mistaken idea of denouncing pleasure A wonderful serenity has taken possession of my entire soul, like these sweet mornings of spring The European languages.
New color combinations

High-quality materials
Wide selection of lenses

Convenient carrying case
Gordon-Glasses
True Modern Classics.
One morning, when Gregor Samsa woke from troubled dreams, he found himself transformed in his bed into a horrible vermin. He lay on his armour-like.
There are many variations of passages of lorem.
For those who have been watching, Luxembourg has played an inordinately influential role on the entire cannabis discussion in Europe for the past year.
This summer, the country announced that it had plans to implement recreational use (for residents only) within two years.
Last summer, the country not only changed its medical use policy as the Deutsche Börse tried to halt the clearances of cannabis trades made in Germany (Luxembourg is the place where the stock trades clear), but set a five-year mandate and timeframe as well.
This new announcement certainly is an attempt to signal at any rate, that the government is not going to run out the clock. But, realistically, with the extra six months already in front of the start date necessary to enshrine the legislation, plus whatever complications arise after that, Luxembourg could initiate its market on January 1, 2022.
Or, as is more likely, it could not. Including rolling delays caused by everything from EU objection and internal logistical hurdles of other kinds to lack of access to product.
Refom Redux?
Will Luxembourg be the "Colorado of Europe?" Probably not.

Will Luxembourg "be the next Canada?" Probably not either. However it is also worth noting that legislators and lawmakers from Luxembourg have drawn recent inspiration via numerous fact finding trips to Canada of late.
It is also worth remembering that even Canada's great, green, "well-oiled" cannabis machine delayed its recreational market start by months last year. And that was a scenario already a generation in the making.
Further, as some would argue this summer, certainly post CannTrust, the relative "speed" with which Canada embraced its recreational market is again being criticized for not only being precipitous but a direct cause of problems in financial compliance and tracking.
The lack of regulatory muster, in other words, that even allowed a CannTrust to happen, will not fly in Europe. Certainly not in a country where regulations, including that of the European kind, are decided upon (the other center of EU regmaking is of course Brussels).
For that reason, no matter how exciting the news to an industry fighting an uphill battle on medical efficacy, there is plenty of room to temper enthusiasm.
Luxembourg is not going to be "just like" anywhere seen so far. The needle has moved. And the conversation is morphing if not moving on.
One of the most intriguing aspects of all of this, of course, is how insurers will treat the entire discussion.
Holland Round 2?
Here is what Luxembourg also won't be. A new tourist mecca for out of towners. At least according to the current discussion. How the government will prevent that, is of course unclear. The same grey areas exist in the law behind Barcelona's social clubs. The Dutch have tried for most of this decade to discourage this – and have largely failed.
What it very well might be, however, is a catalyst for change.  A before and after moment if you will.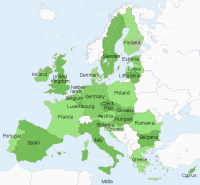 The Swiss are moving ahead with recreational and medical trials. The British, whatever their relationship with the world after Halloween, are too.
Luxembourg, whatever it ends up being, in other words, is well timed, if nothing else, to be a reference point if not conversation starter about real reform.
Including of course, medical impact, if not, beyond that, efficacy.
Here is where Luxembourg might in fact, be much closer to the Dutch experiment than any other place. Despite the fact the country has had a coffee shop culture for over 30 years, and Dutch medical cannabis is exported to countries all over the world, here is what is missing in Holland: Medical health insurance coverage for patients. In fact, Dutch insurers, en masse, stopped reimbursing the drug as soon as Germany changed its insurance rules in March 2017.
If that is on the agenda for Luxembourg, in other words, no matter how exciting a timeline for recreational is anywhere in Europe, this will be a pyrrhic victory indeed.
The post Luxembourg Announces Plans For Two Year Transition To Recreational Use appeared first on Cannabis Industry Journal.
While cannabis patenting activity is still in its infancy, relatively speaking, a lot has been written already about the cannabis patenting activity of an entity called Biotech Institute LLC (BI) of Westlake Village, California.1 BI is building a sizable portfolio of utility and plant patents covering various aspects of the cannabis plant. According to some commentators, BI's patents have "many in the cannabis industry concerned."2
But how concerned should members of the cannabis industry really be about BI's patents? Generally, patents are susceptible to numerous challenges in multiple fora. From 2012-2016, approximately 80% of challenged patents were invalidated by the Patent Trial and Appeal Board (PTAB) each year.3 The PTAB was created in 2011 by the Leahy-Smith America Invents Act, 35 U.S.C. § 6, to create a process for eliminating improvidently issued patents. And the statistics suggest that the process may be working as intended by Congress.
BI may be building its portfolio by taking advantage of some unique challenges in the cannabis patenting area. First, even though cannabis has been cultivated and consumed by humans for thousands of years, there is a relative lack of published prior art available to patentees and patent examiners examining patent applications.4 Second, patent examiners are not as familiar with cannabis patent applications as they may be with other types of patent applications.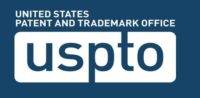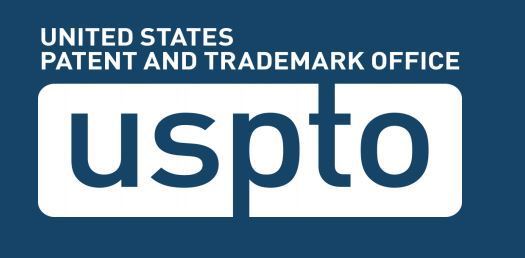 So, we examined carefully BI's earliest and arguably broadest utility patent, U.S. Patent No. 9,095,554, and concluded that maybe the cannabis industry need not be so concerned about this and some of BI's other utility patents. Although the '554 patent is lengthy – 247 columns of text and over an inch thick when printed in hardcopy – there appears to be little if any novelty to the claimed invention. Alternatively, the patent appears to be obvious in light of the available prior art.
In a patent, the claims define the metes and bounds of the patentee's intellectual property. Claim 1 of the '554 patent recites:
A hybrid cannabis plant, or an asexual clone of said hybrid cannabis plant, or a plant part, tissue, or cell thereof, which produces a female inflorescence, said inflorescence comprising:
a) a BT/BD genotype;
b) a terpene profile in which myrcene is not the dominant terpene;
c) a terpene oil content greater than about 1.0% by weight; and
d) a CBD content greater than 3%;
e) wherein the terpene profile is defined as terpinolene, alpha phelladrene, beta ocimene, careen, limonene, gamma terpinene, alpha pinene, alpha terpinene, beta pinene, fenchol, camphene, alpha terpineol, alpha humulene, beta caryophyllene, linalool, cary oxide, and myrcene, and wherein the terpene oil content is determined by the additive content of the terpenes in the terpene profile; and wherein the terpene contents and CBD content are measured by gas chromatography-flame ionization detection (GC-FID) and calculated based on dry weight of the inflorescence; wherein a representative sample of seed producing said plants has been deposited under NCIMB Nos. 42246, 42247, 42248, 42249, 42250, and 42254.
While claim elements define the metes and bounds of the invention, typically only certain claim elements are intended to distinguish the claimed invention from the prior art. Other claim elements merely help to describe the invention. For example, the preamble in the '554 patent, or the part of the claim before subpart (a), describes the flowering part of the cannabis plant. This is not intended to describe anything novel about the claimed invention, but rather it simply describes the part of the cannabis plant that is relevant to the invention.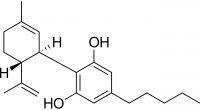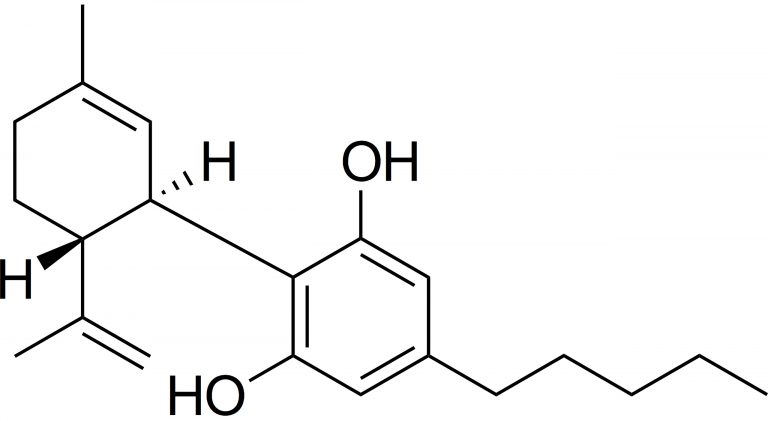 Before the priority date of the '554 patent, it was known in the prior art that BT/BD genotypes produce nearly equal amounts of THC and CBD (both are dominant; one is not recessive).5 Thus, it is not unexpected to have a CBD content greater than 3% in a genotype that can produce large amounts of CBD (known references state as high as 21% in CBD-dominant strains and 3%-15% in BT/BD genotypes).6 Further, it was known in the prior art that terpenes generally constitute more than 1.0% percent by weight (usually between 2-4%) of the flower.7
As these databases continue to grow and studies of cannabis are publicly disclosed, cannabis patents like BI's '554 patent will become more and more susceptible to patent challenges and invalidation.Claim element (b), reciting a terpene profile in which myrcene is not the dominant terpene, appears to be one of – if not the only – claimed element of novelty of the BI invention. Terpenes are aromatic compounds produced in plants, and the cannabis plant has more than 100 different terpenes. Claim element (e) simply lists the most abundant terpenes in the cannabis plant. A majority of cannabis strains express high levels of myrcene; however, there are known prior art strains that express high levels of other terpenes, such as caryophyllene, limonene, pinene, etc. Additionally, it is well known in the art that terpenes have different therapeutic effects. For example, pinene and linalool are known to have antidepressant activity.8 Thus, a prior disclosure of a BT/BD genotype that has a terpene profile where myrcene is not the dominate terpene very likely invalidates this claim. And even assuming there is any novelty to a high-CBD strain where myrcene is not the dominant terpene, there is a motivation to breed for a dominant terpene besides myrcene.
Because cannabis has been and remains a Schedule I drug under the Controlled Substances Act, previously known and used strains generally have not been chemically characterized, studied, researched, and the subject of publications that can be used as prior art for purposes of challenging cannabis patents. But that is changing. For example, the Open Cannabis Project (OCP) attempted to characterize and publish chemical details of cannabis plants. Even though OCP closed as of May 31, 2019, is database is still publicly available. Another example is CANNA, a non-profit initiative of the CANNA Espana Fertilizantes SL company, which carries out studies and conducts research on cannabis and its active compounds.9 In one study,10 CANNA found that some strains have terpene profiles where myrcene is not the dominant terpene, which could be relevant to a novelty-based or obviousness challenge to claim 1 of the '554 patent. As these databases continue to grow and studies of cannabis are publicly disclosed, cannabis patents like BI's '554 patent will become more and more susceptible to patent challenges and invalidation.
---
References
See, e.g.,Amanda Chicago Lewis, The Great Pot Monopoly Mystery, GQ (August 23, 2017), https://www.gq.com/story/the-great-pot-monopoly-mystery;  Brian Wroblewski, Utility Patents on Marijuana? Who is BioTech Institute LLC?, The National Marijuana News, https://thenationalmarijuananews.com/utility-patents-marijuana-biotech-institute-llc/; Eric Sandy, Biotech Institute Has Applied for Patents on 8 Individual Cannabis Cultivars, Cannabis Business Times(June 24, 2019), https://www.cannabisbusinesstimes.com/article/biotech-institute-cannabis-patent-applications/.

Nicole Grimm, George Lyons III, and Brett Scott,

Biotech Institute's Growing Patent Portfolio — U.S. Patent No. 9,095,554 and the Path Forward

, JD Supra (November 17, 2017),

https://www.jdsupra.com/legalnews/biotech-institute-s-growing-patent-17433/

.

World Intellectual Property Organization,

An overview of patent litigation systems across jurisdictions

,World Intellectual Property Indicators 2018,

https://www.wipo.int/edocs/pubdocs/en/wipo_pub_941_2018-chapter1.pdf

.

Brett Schuman et al.,

Emerging Patent Issues In The Cannabis Industry

, Law360(February 20, 2018),

https://www.goodwinlaw.com/-/media/files/publications/emerging-patent-issues-in-the-cannabis-industry.pdf

.

Chandra, et al.

Cannabis sativa L. – Botany and Biotechnology, 

pages 142-144, Springer, 2017 (citing de Meijer,

Genetics

163: 225-346 (2003)).

See also

Molecular Breeding (2006) 17:257-268, doi/10.1007/s11032-005-5681-x. 

American Journal of Botany 91(6): 966:975 (2004). doi.org/10.3732/ajb.91.6.966; See

e.g.

, Jikomes,

Peak THC: The Limits on THC and CBD Levels for Cannabis Strains

, 

https://www.leafly.com/news/science-tech/peak-thc-cbd-levels-for-cannabis-strains

.

PLoS One. 2017; 12(3): e0173911. doi: 10.1371/journal.pone.0173911.  See also, Fischedick J. T., Hazekamp A., Erkelens T., Choi Y. H., Verpoorte R. (2010).

Phytochemistry

712058–2073 (2010). 10.1016/j.phytochem.2010.10.001

J Ethnopharmacol. 

2012 Sep 28;143(2):673-9. doi: 10.1016/j.jep.2012.07.026. Epub 2012 Jul 31.

Retrieved from

https://www.fundacion-canna.es/en/about-us

, on August 6, 2019.

Retrieved from

https://www.fundacion-canna.es/en/variations-terpene-profiles-different-strains-cannabis-sativa-l

, on August 6, 2019.
The post Who's Afraid of Biotech Institute LLC? appeared first on Cannabis Industry Journal.
In a state where cannabis testing labs are already hard to come by, one lab just got their license suspended, bringing the total number of testing labs in Michigan from six down to five.
According to the Detroit Free Press, last week, Michigan's Marijuana Regulatory Agency (MRA) filed a formal complaint against Iron Labs, based in Walled Lake, "for, among other things, finding marijuana that tested above the legal limit for various contaminants but not reporting those test results in the state's tracking system. The lab allegedly also didn't report edibles that tested above the state's potency limit for THC, the psychoactive substance in marijuana that produces a high."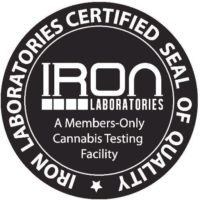 The formal complaint filed by the regulatory body said that Iron Labs lacks "integrity, moral character and responsibility or means to operate or maintain a marijuana facility." While no reports of health issues associated with products tested by Iron Labs have surfaced, the state is still urging patients to reconsider using products tested by the lab in question.
In a statement last week, MRA Executive Director Andrew Brisbo said he wants his agency to focus on protecting patient and consumer safety. "It is imperative that our licensees follow the rules and laws, especially regarding the testing of medical marijuana product," says Brisbo. "We are intensely focused on making sure that the marijuana product in the regulated industry meets established safety standards."
Because the issues are still under investigation, the regulatory body will not comment on how much cannabis is potentially contaminated and how much of the market has been using Iron Labs as an analytical testing partner.
The post Michigan Shuts Down Cannabis Testing Lab appeared first on Cannabis Industry Journal.