In a state where cannabis testing labs are already hard to come by, one lab just got their license suspended, bringing the total number of testing labs in Michigan from six down to five.
According to the Detroit Free Press, last week, Michigan's Marijuana Regulatory Agency (MRA) filed a formal complaint against Iron Labs, based in Walled Lake, "for, among other things, finding marijuana that tested above the legal limit for various contaminants but not reporting those test results in the state's tracking system. The lab allegedly also didn't report edibles that tested above the state's potency limit for THC, the psychoactive substance in marijuana that produces a high."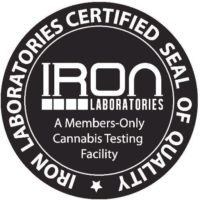 The formal complaint filed by the regulatory body said that Iron Labs lacks "integrity, moral character and responsibility or means to operate or maintain a marijuana facility." While no reports of health issues associated with products tested by Iron Labs have surfaced, the state is still urging patients to reconsider using products tested by the lab in question.
In a statement last week, MRA Executive Director Andrew Brisbo said he wants his agency to focus on protecting patient and consumer safety. "It is imperative that our licensees follow the rules and laws, especially regarding the testing of medical marijuana product," says Brisbo. "We are intensely focused on making sure that the marijuana product in the regulated industry meets established safety standards."
Because the issues are still under investigation, the regulatory body will not comment on how much cannabis is potentially contaminated and how much of the market has been using Iron Labs as an analytical testing partner.
The post Michigan Shuts Down Cannabis Testing Lab appeared first on Cannabis Industry Journal.