According to Masslive.com, the Massachusetts Cannabis Control Commission fined Curaleaf $250,000 "for failing to disclose a change of ownership and ask permission from state regulators before completing the transaction." The news comes just weeks after the US Food & Drug Administration (FDA) sent a warning letter to Curaleaf President Joseph Lusardi for making unsubstantiated health claimsand for misbranding their products as drugs.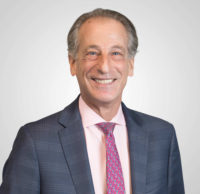 Curaleaf, one of the largest cannabis companies in the United States, has dispensaries in a handful of locations across Massachusetts, with plans to open more locations. Curaleaf Massachusetts went from being a non-profit to being a for-profit business, then merged with a Canadian company to access the Toronto Stock Exchange.
The $250,000 fine is the largest penalty assessed by regulators to a state-licensed cannabis business to date. Curaleaf and the Cannabis Control Commission came to an agreement, signed in early August. "In assessing this fine against Respondent, the Commission acknowledges that Respondent's violation was the result of Respondent's good-faith but mistaken interpretation of the Commission's regulations, that Respondent has fully cooperated with the Commission's investigation, and that the Respondent has accepted responsibility," reads the agreement.
Steven Hoffman, Chairman for the Cannabis Control Commission told the public that he thinks the company has been "very constructive and collaborative" in working with the Commission. "I think they were wrong, but I can understand they were acting in good faith," says Hoffman.
The post Curaleaf Fined Big Time in Massachusetts appeared first on Cannabis Industry Journal.