While you may not have heard of CannTrust Holdings so far, that is now about to change. A summer spectacle of double dealing and corporate greed has put this Canadian cannabis company on the global map.
Unfortunately, the current meltdown underway is indicative of more to come.
A Summary Of The Story So Far
CannTrust, a company which serves 72,000 Canadian patients and got into the game early, decided to do what it saw other companies doing all around them. That covers a lot of ground (good and bad at this point). Regardless, the most relevant recent twist to the saga came when the company hired a new CEO, Peter Aceto last October.
Aceto however, along with the now also fired co-founder and chair of the board Eric Paul, decided to continue growing and harvesting unlicensed product. Worse, this occurred while boasting in public of their productivity gains on the way to securing a hefty investment of capital this spring. $170 million. The grow rooms finally got their certification in April.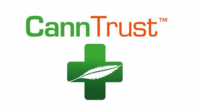 What is even more embarrassing however, is that this was a round led by the much-vaunted investors the industry has been courting assiduously for the past several years. Specifically, in this case? Institutional banks like Bank of America, Merrill Lynch, Citigroup, Credit Suisse Securities and RBC Capital Markets.
But that is "just" the North American hemisphere. The rather unfortunately named CannTrust (certainly at this point) also had a European footprint – notably Denmark. Unlicensed cannabis ended up there too, of course. Stenocare A/S, the company at the receiving end of the same, reported receipt of product from the unlicensed rooms on July 4.
As far as such things go, however, you have to give it to CannTrust company executives. In terms of setting standards if not benchmarks and "records", they certainly seemed to have set a few, although probably not the ones they aspired to. If not, with certainty, their investors.
A Surprise Or Inevitability?
That said, for many who have been sounding warnings for at least a year, the 2019 Summer of Canadian Cannascandal is certainly starting to confirm what many have been saying for quite some time. This is not the first time a securities exchange, for one, has sounded the alarm. Deutsche Börse delisted the entire North American public cannabis industry last summer briefly. Then they revised their policy, reluctantly, after Luxembourg changed its stance on medical use. That said, they are still watching with a standing policy of bouncing any company that runs afoul of their rules.
The problems, issues and more bubbling at the center of this cannameltdown, in other words, are not limited to just one company or country.
And everyone knows it.


Accounting For Past Mistakes
For those who are counting, the value of all of that illegally grown CannTrust product is not insignificant. Estimates are floating in the CA$50-70 million range. The problem is, of course, nobody is sure what numbers to rely on. CannTrust employees knowingly provided inaccurate information to the new CEO if not regulatory body until a whistle-blower provided a few more details.
That said, for all of the hullabaloo, one thing this story also does is point a bright spotlight on the lax enforcement of even this pretty easy-to-understand regulation.
The question, however is, if CannTrust thought it could get away with this kind of blatent flouting of the rules, if not lax oversight, are there any other companies who might have also done similiar things?
After all, even the pesticide scandal of 2016 did not occur at just one company either.
Where Are The Proceedings?
This is a rolling story, which began to break at the beginning of last month when Health Canada issued a non-compliance order to CannTrust and impounded 5,200 kg of dried cannabis that was apparently grown in unlicensed grow rooms on July 3.
There have already been some jaw dropping revelations so far (beyond the executive decision to even go down this road in the first place) no matter how attractive pimping numbers was. Starting with things like fake walls being erected to hide the grow. And then of course pictures that have been all over social media of late, of the now departed CEO Aceto being photographed directly in front of said unlicensed rooms too.
As a result, the drama has continued to unfold in a highly predictable way.
By August 1, CannTrust Holdings, a Canadian cannabis company listed on both the New York and Toronto stock exchanges, was facing a "quasi-criminal investigation" by the Canadian Joint Serious Offenses Team. This is a coalition of law enforcement agencies including the Ontario Securities Commission, the Royal Canadian Mounted Police Financial Crimes Unit, and the Ontario Provincial Police Anti-Rackets Branch.
But CannTrust's issues don't end there. This is an international story that is just beginning. Government regulators in Europe if not elsewhere are paying attention.So are shareholders, and their lawyers.
The post CannTrust Meltdown Indicative Of Summer Of Scandal To Come appeared first on Cannabis Industry Journal.