The American Association for Laboratory Accreditation (A2LA) announced earlier this month the accreditation of Stillwater Laboratories, Inc. to ISO/IEC 17025. Based in Olney, Montana, Stillwater Labs is the first laboratory A2LA has accredited to the ISO 17025 standard in the state.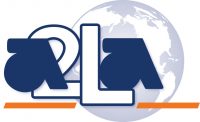 According to a press release, Stillwater is also the first in the state to go through a dual assessment, a new program put in place Fall of 2018. Both ISO/IEC 17025 accreditation and Americans for Safe Access (ASA) Patient Focused Certification were obtained by the lab. Stillwater achieved the recently updated ISO 17025:2017 accreditation.
"Stillwater Labs is honored to achieve ISO/IEC 17025:2017 accreditation" says Dr. Ron Brost, laboratory director Stillwater. "Quality methods are the cornerstone of our operations, and accreditation through the A2LA has been a valuable developmental process. We used the opportunity to refine, clarify, and tune our systems in order to bring world-class analytics to our clients in Montana. We look forward to continuing to drive advanced technologies coupled with excellent customer service through ISO/IEC 17025 best practices." 
The post Stillwater Labs Accredited to ISO/IEC 17025 appeared first on Cannabis Industry Journal.