Did you know that the use of personal vehicles for transporting cannabis products is one of the most frequent claims in the cannabis industry? It surpasses property, product liability and even theft. Businesses are either unaware of the risks involved in using personal vehicles for transporting cannabis, or they aren't taking them seriously enough.
Considering the strict statutes many states have placed on transporting cannabis should be reason alone to be more diligent. For example, the California Bureau of Cannabis Control's proposed regulations require cannabis business owners to ensure their drivers have designated permits to transport the product. The state's current legislation mandates inspections at any licensed premises, and requires employers to provide detailed tracking and schedules on the transport of product. Further, the state prohibits using minors to transport cannabis, and considers it a felony to do so.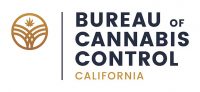 Regulatory concerns, combined with the potential liabilities that could come from driver behavior, are keeping insurers from offering auto coverage to the cannabis industry. In fact, just four insurers currently offer the industry auto coverage, with premiums running as high as $17,000 per auto on average. It is important to note that personal auto insurance falls short because it doesn't cover cargo loss.
Alternatively, because the stakes are so high, many companies are using courier services to transport cannabis product. But cargo insurance is still an issue. Without it, the care, custody and control of someone else's products, and insurance limits are lacking. Even when the courier has cargo coverage, because they are delivering for multiple companies, the claims payout would have to be split amongst all the customers – likely below the value of your loss.
Consider the following best practices when transporting cannabis:
Conduct background checks/review DMV records. Uncovering any potential driver issues prior to hiring is critical. Look for previous DUIs or drug related history. Employees who might use product before getting behind the wheel are a significant danger to other drivers and a major liability to the employer. Even after hiring, be on alert for signs that indicate poor driving performance. Use check-in/check-out processes for all drivers, and conduct regular vehicle walk-arounds to look for scratches, dents or other damage that otherwise might be unreported to the employer.

First, and most importantly, assess your risk mitigation options. Then, put processes in place as soon as possible to eliminate risk. 

Implement quarterly driver training. Educate employees on proper procedures. While minor fender benders and sideswipe accidents are most common, even these can be costly if not handled properly. Once law enforcement get involved in an accident the car's transportation of cannabis could become a secondary issue. Teach drivers how to handle accidents while on the scene, including informing law enforcement about the cargo and the employer.
Use unmarked vehicles. Drivers carrying a significant amount of product and/or cash are tempting targets for thieves. Company cars used for transporting product should be newer, and have no fleet serial numbers or anything identifying the company.
Require increased personal liability limits. If an employee is using their own personal vehicle for business purposes, the business owner should require that person carry more than minimum limits of personal liability.  Ideally, they should have $300,000 or more, at an absolute minimum $100,000.
Get started now
First, and most importantly, assess your risk mitigation options. Then, put processes in place as soon as possible to eliminate risk. Secure the right insurance coverage, and ask your broker/underwriter to provide any additional recommendations to best mitigate your transportation, delivery, and cargo exposures.
To learn more, please visit our website.
The post Transporting Cannabis Can Be a Costly Business Risk appeared first on Cannabis Industry Journal.