The steady destigmatization and legalization of medical and recreational cannabis at the state level continues to propel a large and fast-growing industry forward. In 2018, the legal cannabis industry grew to $10.4 billion in the U.S., employing more than 250,000 people according to New Frontier Data. 
The mass production of anything that humans consume is invariably accompanied by an increased concern for safety and accountability—especially in the case of cannabis, which the federal government still deems a Schedule I substance. Each U.S. state has its own mix of laws based on the will of its voters, spanning the spectrum from fully legal to fully illegal.  
While the mix of legality in states can be hard to keep up with, all states with any form of cannabis legalization have one thing in common: the need to regulate this new industry. Last year, the federal government issued a Marijuana Enforcement Memorandum that allows federal prosecutors to decide how to prioritize enforcement of federal marijuana laws, so states are at risk.
If you are a public official involved in state cannabis regulation, or anyone involved in the supply chain from cultivator to dispensary, chances are you are using some kind of seed-to-sale tracking technology to monitor things like plant inventory, sales volume, chain of custody—and to hedge against federal encroachment by having a legitimate form of accountability.

Mandatory Request For Proposals (RFPs) issued by states for compliance solutions have spawned an entire sub-industry of seed-to-sale tracking, and point-of-sale hardware and software vendors, with large multi-million dollar contracts being awarded. Metrc's RFID (Radio Frequency Identification) plant and packaging tags are gaining wide usage, and 11 states plus DC have adopted the technology.
While states are taking the right steps to keep their legal cannabis industry legitimate and accountable, there is actually a major gap that existing systems don't cover: cultivation management. Most of the existing RFPs and platforms focus on the post-harvest side of the business (processing, packaging, distribution) and may have some cultivation management capability, but are not geared for the cultivation operation, which is where a lot of the risk actually lies for both growers and state regulators. 
As a state official or a cultivator, what could be more damaging to business than a massive product recall—especially after the product has been distributed and consumed? This is the fastest way to get shut down or audited by the state as a grower or invite federal investigation if you're a state. And these recalls cost growers millions of dollars and possibly their license. There is massive risk involved by not addressing the cultivation side.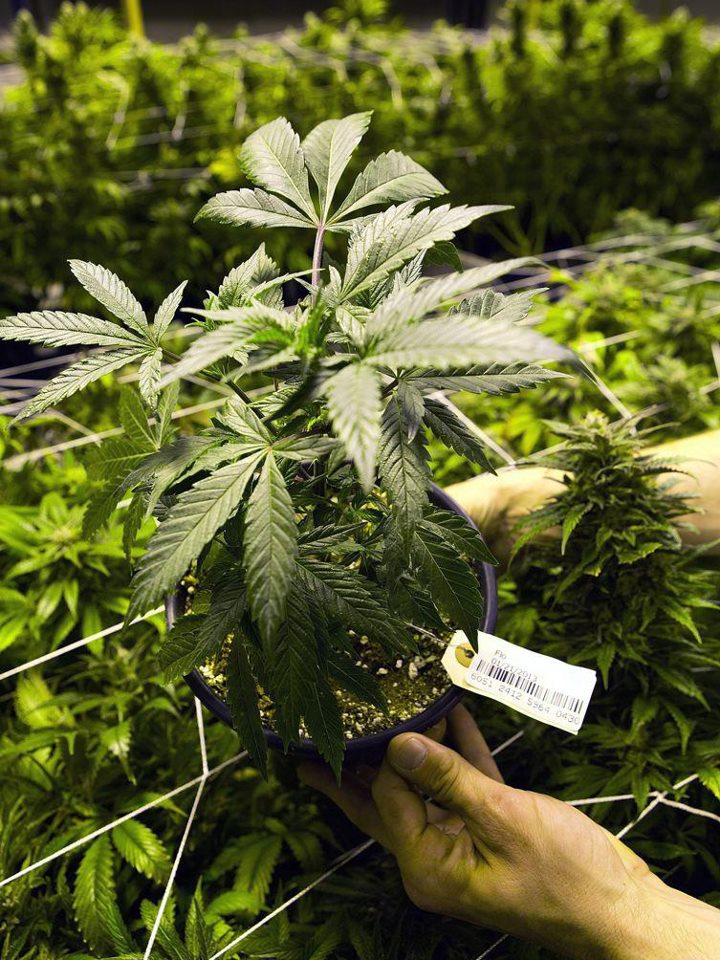 With current tracking systems, it's possible to see where the product came from in the event of such a recall, but nearly impossible to pinpoint and see what actually happened and when the recall happened. This makes it almost impossible to stop the same problem in the future and puts consumers at unnecessary risk.
The reason most seed-to-sale systems are difficult for growers to use is because they were designed for regulators to address the most obvious regulatory questions (are growers abiding by the law? Who is selling and buying what and how much? Is the correct tax amount being levied?). They were not designed for growers and in many cases, cultivation teams are using two systems—their own ERP and/or spreadsheets and seed-to-sale tracking mandated by regulators.
This means there is a huge missing link in data that should be captured during the cultivation process. In many cases, growers are tracking crop inventory during the growth stage with pen and paper, or at best, in Excel. Cultivators need a tool designed for them that helps both run better operations and identify hazards to their crop health before it's too late, and regulators need complete traceability along the supply chain to reduce risk to consumers.
To fill this critical data gap, there is a strong case for states in their RFPs and ongoing regulatory capacity, to adopt and encourage cultivators to use Cultivation Management Platforms (CMPs) alongside any existing seed-to-sale and ERP solutions for complete traceability.
As more states move to legalize medical and recreational cannabis, mitigating risk as part of a larger regulatory framework will only become more important. Adopting and using a CMP empowers growers to focus on not just tracking data, but making that data accessible and functional for growers to drive efficiency and profits all while ensuring security and regulatory compliance in this rapidly evolving industry.
The post A Case for Digital Cultivation Management in the Cannabis Industry appeared first on Cannabis Industry Journal.